September is just around the corner and for many of us that means it's time to go back to the office or school. With the return we'll soon be packing up lunch boxes and trying to figure out what to take for lunch instead of bologna sandwiches. Need some inspiration to get packing without the usual bag of chips, chocolate pudding and granola bar?
Get a system that makes it simple A kit makes it easy to wrap, contain and carry your lunch without having to scrounge around to find the lids, containers,etc. Personally I get Tupperware rage when I can't find the matching lid in my jumbled drawer of orphan Tupperware...Avoid

TupperRage

and consider investing in a Zero Waste Kit that has everything you need to easily pack up your lunch each morning. NetZero offers some great kits that can get you started as a "zero waster" NetZero Lunch Kit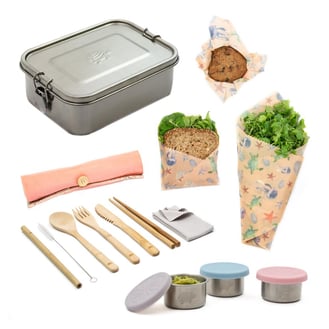 Get Tiffin.....One of the original zero waste lunch boxes is the Tiffin which is common in many parts of Asia. This is a unique type of carrier that creates compartments so your different food types is stored separately until you are ready to eat. Tiffins come in all kinds of shape and sizes and can be heated to provide a hot lunch. There is a large network of Tiffin delivery in Mumbai called Dabbawalas which delivers fresh food in tiffins to thousands of people everyday and pickups up the used tiffins which get returned to be washed and used again. This ancient circular system delivers meals everyday while picking up the reusable Tiffin containers and delivering them back to the tiffin kitchens. No packaging and a hot lunch delivered! You can become your own Dabbawala by purchasing a tiffin and using it daily to transport your zero waste meal!


Thousands of Dabbawalas deliver thousands of Tiffins everyday using bicycles, scooters, trucks and cars everyday in Mumbai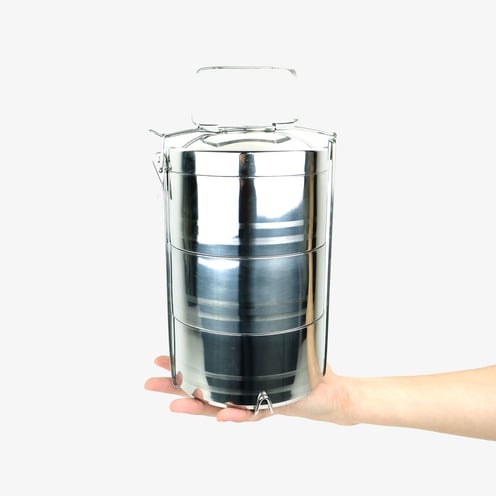 A Tiffin is a multi chamber container where you can keep your various foodstuffs warm and separate until lunch time. Plus it's super shiny :)
Live in Vancouver, try Ms. Tiffin! www.mstiffin.ca
Live in Toronto, try Food Monks! www.foodmonks.ca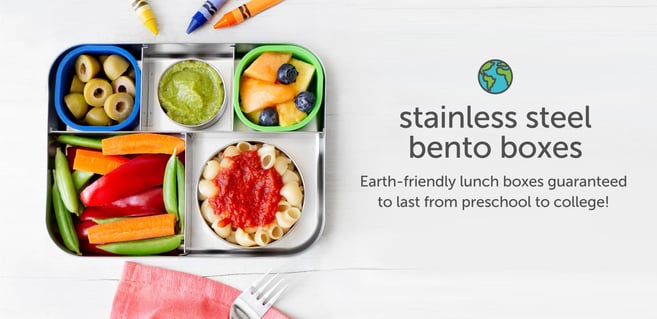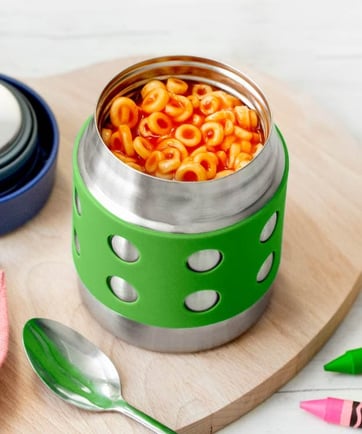 .
I liked it so much I ate the bowl, spoon and fork!
The ad from Tim Hortons in the early 2000's promoted their zero waste bowl, although maybe it was designed more as a conversation starter than an environmental effort. Awkward moments always follow any bowl eating according to this commercial....
But edible cutlery is actually a thing and several companies are starting to produce bowls, spoons, forks and other one time items that you can eat after enjoying your meal. Edible Pro is producing a variety of items, they may not look that polished but they do the trick to shovel delicious food into your mouth while reducing single use item waste. And you can probably save Susan in accounting the riveting story of how you ate your bowl...and your spoon!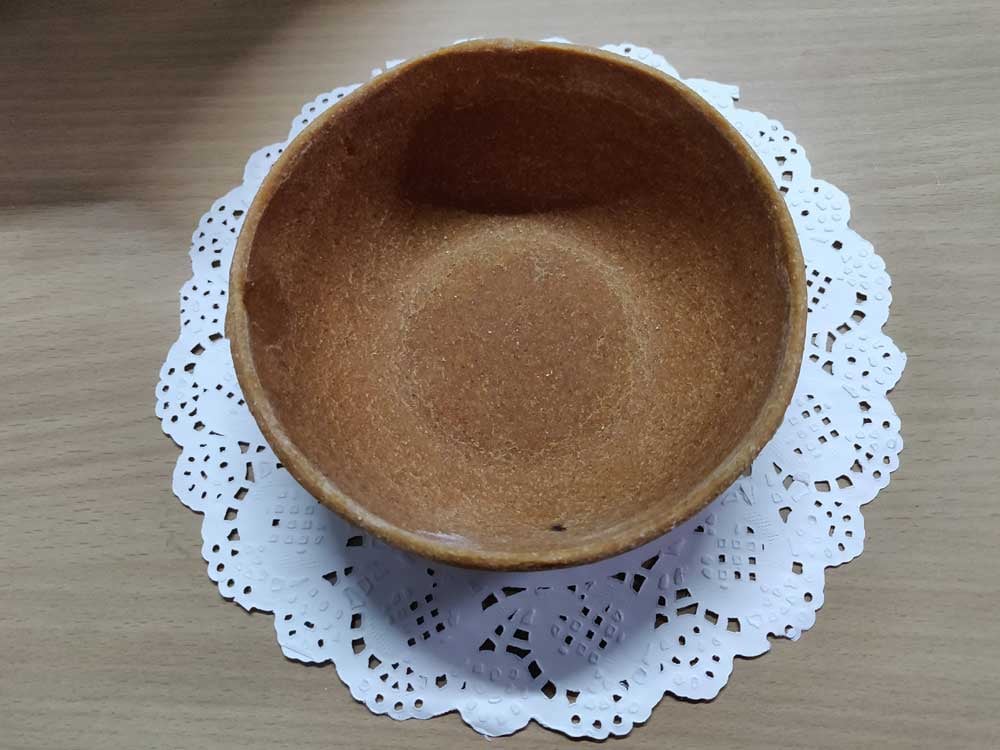 Edible Pro produces a range of bowls in spicy, sweet and normal flavours. They work for hot items such as soups without degrading.