Optimizing waste and recycling programs is an excellent way for foodservice companies to increase their sustainability scores and reduce overspending on things like waste hauling and disposal.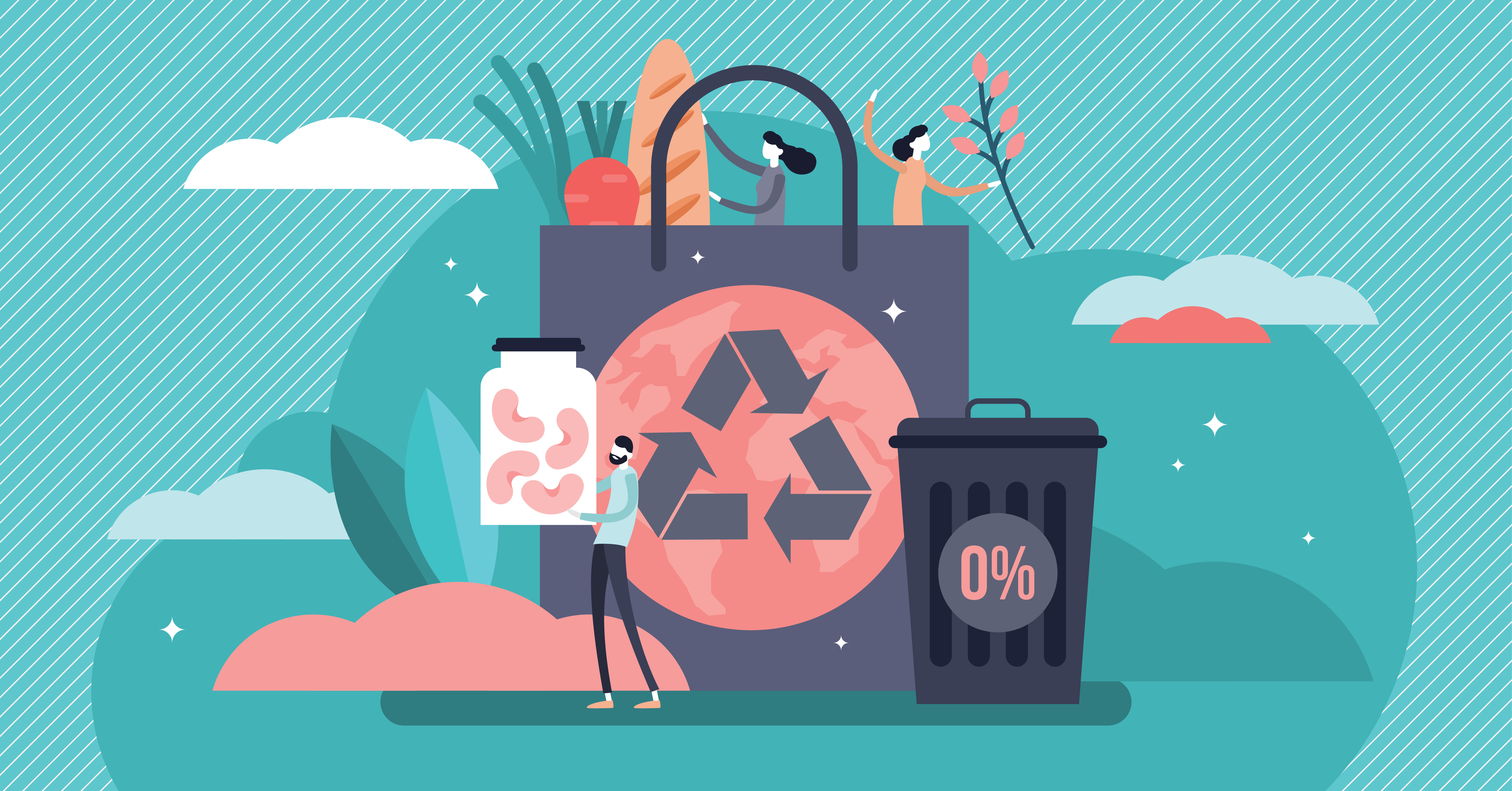 To set the scene: almost 2.2 million tonnes of edible food is wasted in Canada each year, costing Canadians over $17 billion. Many of those tonnes come from the foodservice industry. A well-designed waste and recycling management program can divert at least 30% of an individual business's waste from landfills and reduce their costs by at least 10%.
This process takes some investment and strategy from both business owners and waste management experts to achieve success—starting with a waste audit.
First things first…
What is a waste audit?
A waste audit is an extensive survey of a facility's waste production. RecycleSmart "Waste Wizards" aka waste auditors examine:
what waste is created,
how it is created,
and where it winds up (i.e. in a landfill or diverted with a recycling process).
This examination creates a detailed record of a facility's current waste profile, which auditors can analyze to determine the entire waste pipeline's costs. With the pipeline's added expenses to the report, auditors can contextualize them within the business by showing the direct financial and environmental impact they have on the company.
Think of a waste audit like a sophisticated, formulated dumpster dive, which allows you to see precisely how your facility manages waste and how it affects your business.
There are 3 benefits for conducting a waste audit
Why should you invest time and resources into your business's waste management strategy? We can think of three reasons off the top of our heads.
1. Waste audits can provide insights into what you're actually wasting
There is likely much more going to waste than what you might see piling up in your dumpsters and compactors. It's also very likely that many factors contribute to your waste's costs beyond simply food items being thrown out instead of being sold.
A robust waste audit can tell you in incredible detail exactly what is and isn't working in your current waste program.
With the help of our waste wizards, we can:
uncover system breakdowns,
expose wasteful problems,
or confirm success in your current programs.
These insights enable you to make necessary adjustments to improve and maximize your operational efficiency.
2. Waste audits save your business money
By analyzing the data in a waste audit, our specialists can often dig up new revenue streams you might never have noticed or cut costs in other areas.
For example, after we conducted a waste audit for a Central Alberta Co-op in Red Deer, we were able to formulate a plan harnessing Smart Compactors to save them $55,000 per year in waste hauling.
3. Waste audits give you the tools to measure success
A waste audit can give you an in-depth overview of the current state of your business's waste generation. From there, our waste auditors can work with you to set KPIs (key point indicators) to measure what success looks like as you roll out your waste management program.
In our Central Alberta Co-op example, these benchmarks allowed us to measure the Smart Compactor program effectiveness and informed our RFP process when reviewing their waste hauling contracts. With all of this real-time data at our disposal, we were able to determine the total cost reduction our work made. (It was 51%, by the way.)
Better data equals better decisions
If you only take away one thing from this post, it should be this: conducting a waste audit equips you with the most accurate data about what you're spending on waste in your facility and what the opportunities are to improve waste diversion.
With all this information at your disposal (pun intended), you set yourself up in a strong position to take control of your facility's waste and recycling management and potentially renegotiate a better deal in your waste hauling contracts.
If you want to control your waste before it eats away at your bottom line and your sustainability goals, book a free demo with us.