SMART Recycling is a term becoming more common as Canadian businesses adopt better methods of waste and recycling management through the activation of three key factors.
Sensor Technology

Data Collection and Analysis

Efficient and Knowledgeable Management
Implementing all three factors is the key to having a truly efficient Smart Recycling program. Smart Recycling is often associated with bins or containers equipped with sensors however, many are unaware that Smart Recycling is an entire process made up of many moving parts in a company's waste and recycling program.
From this: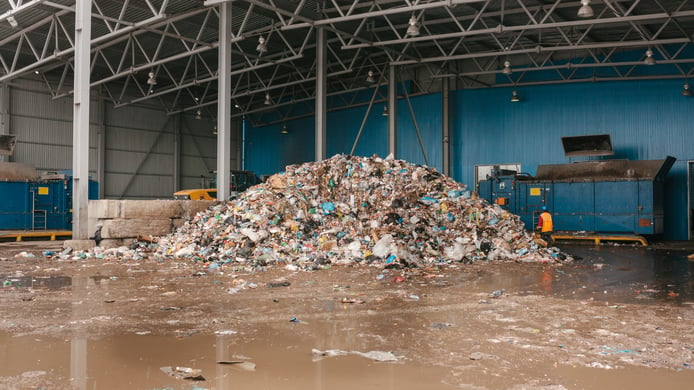 To this: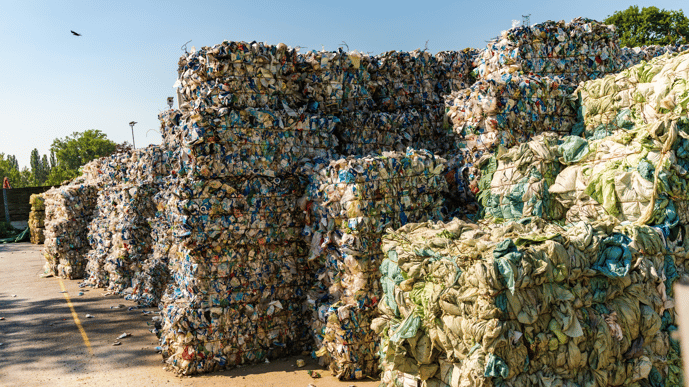 What is the current state?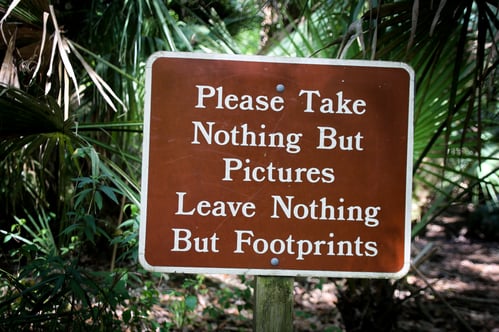 Over the past 25 years, recycling and waste diversion have become a greater focus in the eyes of Canadians. We have some of the most beautiful landscapes in the world, right in our backyard.
Businesses operating multiple sites are beginning to employ a designated individual within their organization responsible for more environmentally sustainable business operations. These positions have titles such as:
Director of Sustainability

Sustainability Manager

Sustainability Coordinator
These team members with a green sensor of purpose often recognize that operating their company's waste and recycling programs on a fixed schedule or a "set it and forget it" model leaves money on the table and carbon in the atmosphere. Many sustainability focused companies operating in Canada have partnered with RecycleSmart, a national waste and recycling solutions provider, to strive towards achieving their Environmental, Social and Governance goals (ESG).
How does RecycleSmart create SMART Recycling program for our customers?
It all begins with data. Our customers understand that data and information are power. We take a holistic approach to your waste program starting with a waste audit. An audit allows us to understand the waste streams and the contents of your waste and recycling. Once completed our team then conducts a complete review of your current invoices to identify any cost-saving opportunities before we even start to implement our technology.
Once our team understands your program's needs, we devise a plan, review it with our customers and then implement the program. We make this happen by streamlining, collecting data, making it easy and using our procurement power to create value for our customers.
The RecycleSmart Advantage:
Streamlined invoicing
We take all your invoices and make it into one! Through the power of one invoice, we make your payment painless. Our SMART Recycling process reduces errors in billing, consolidates multiple vendor invoices and eliminates any surprise fees like fuel surcharges and processing fees.. Just the number your wanted in the format you dreamed of.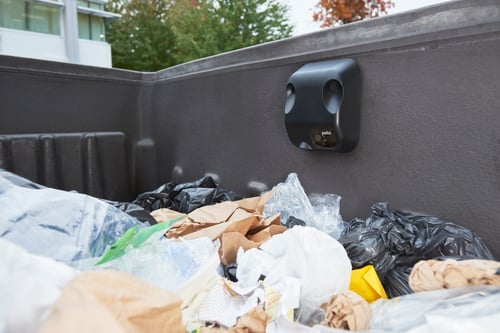 Sensor technology deployment
We super charge your waste and recycling program with our proprietary Pello sensor technology. Deploying sensors to the locations your program needs the most to get it running efficiently and reducing your waste and recycling costs.
Customer portal and data access
With sensor technology comes the data. We give you the tools to slice and dice your data so you can report on waste and recycling success. Improve key metrics like your businesses national waste diversion, capture rate and cost reduction. View it all in our seamless customer portal which is self serve and available 24/7.
One call service resolution and Smart Service app
Our customer service team is ready to handle any emergencies and special pickup requests when you need. We deliver exceptional service through phone, email live chat or even our convenient SmartService App.
National Partner Procurement and Program Management
To achieve maximum value for our clients, we leverage our national network of vendor partners to get you the best price on the services you need from Victoria to St. John's.
Ready to start Recycling Smart? Try it for yourself, you won't regret it!