A good recycling partner is more than just a sweet deal on the first three months - especially if the honeymoon phase is followed by the cold-sweat nightmare of added costs and bad service. Be smart and think ahead when looking for a new waste contractor. In this week's blog post, we guide you through the labyrinth of possible pit falls and trap doors.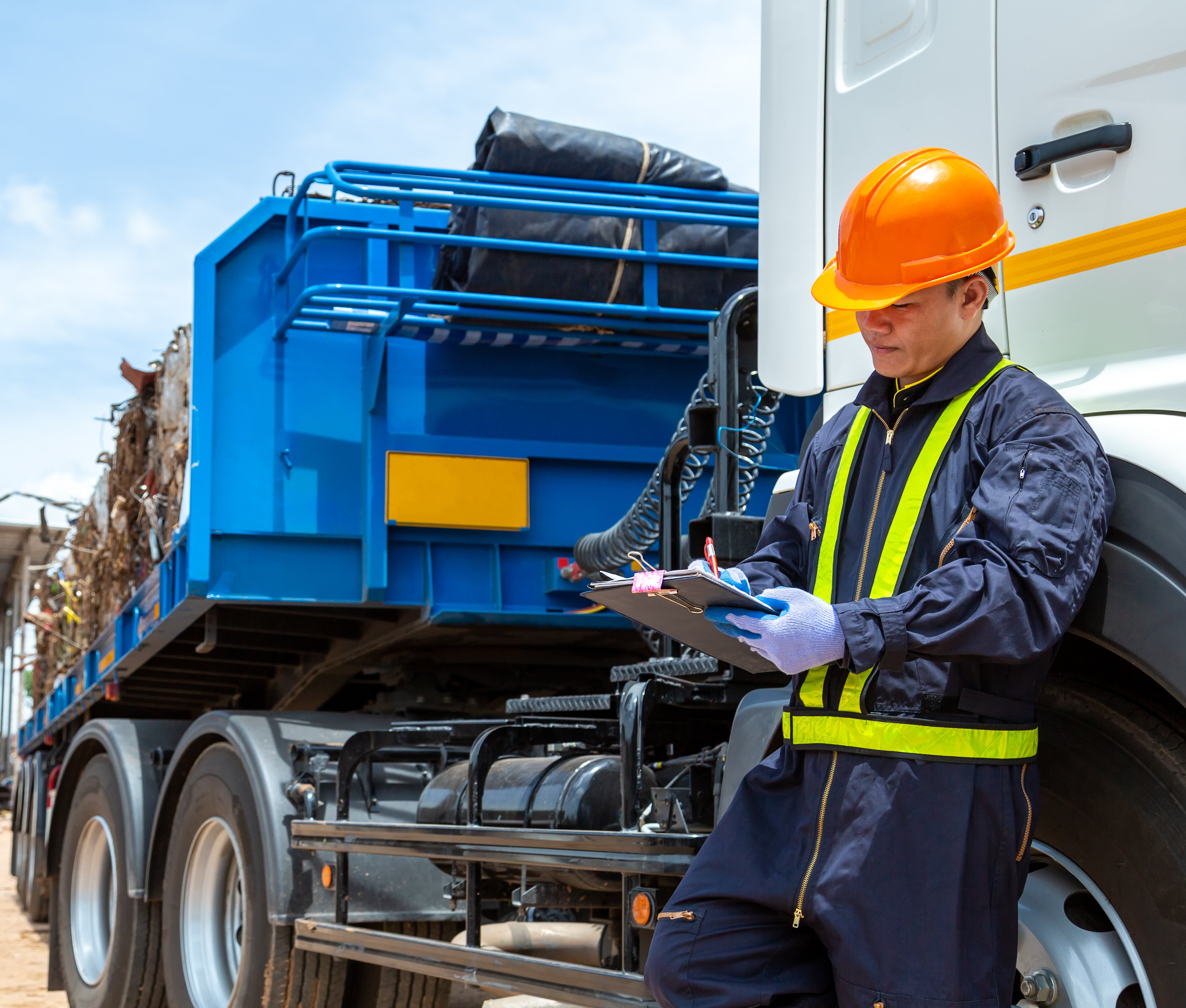 Location and Coverage:
Many waste hauling contractors only operate on a local basis. That's fine if you only need to cover one location. But if you operate out of multiple places, getting all your services from one partner is essential, because it saves you overhead costs and lots of time. Imagine you had to inform 12 individual contractors of a policy change instead of one - not fun!
PS: Nous parlons français!
Company Size:
Be sure that the company you are hiring is up to the task. Supporting a small local company is a great thing, but daily operations can't run on idealism. The same is true the other way round: if your business is relatively small, make sure you don't get up-sold. There are some garbage garbage people out there, so make sure you get a reliable partner on board.
Hidden Costs and Bad Contracts:
Many waste haulers offer outdated contract models that still operate in the last millennium - charging clients per pickup and full of hidden costs like extra pick-ups. RecycleSmart was one of the first to implement smart technology: coordinating truck via GPS routes saves fuel and time, and thanks to our easily adjustable pick-up schedule you only pay for what you actually use.
Environmental Aspects:
What happens with the waste after it's been picked up? How much of the recycling actually gets recycled? Is compost treated separately? Being environmentally conscious shows your green heart for the planet, and can get you discounts as well. Talk to your (prospective) contractor, and remember that no answer is an answer, too.
Quality of Service:
There's a reason why we research a restaurant online before eating there for the first time. We want to know about daily specials and recommendations as much as about health & safety complaints. The same diligence applies to your business: you deliver great service to your customers and expect the same high standards from your service providers. Get a feel for whom you are dealing with by reading online reviews or case studies. Side note: a good online rating is somewhere between 3.5 and 4.5 out of 5 stars. Ratings that are too high (200/200 times 5 stars?! Dubious!) could indicate something fishy, and too few reviews for a business are not very reliable.
Transparency and Simplicity:
Does your current waste hauler provide you with the complete documentation on collection dates, accounting, and so on? You have the right to know what you pay for. At RecycleSmart, we pride ourselves in our simple and transparent billing system. You have full control and get everything on a single invoice. Living the dream!
Innovation:
We believe in our product and its value, but that isn't the end of the road! Consistently improving our processes and making our operations even better, smoother, and more efficient - that's what it means to RecycleSmart. Our goal is to keep experimenting, innovating, and improving - and help you rock the recycling.
The One that Fits
Finding the right fit for your waste and recycling needs can be an exhausting and time-consuming process. Between researching local operators, comparing their contracts, and weighing pros against cons, you are not only wasting valuable time on waste, but you often find yourself stuck between a rock and a hard place with too many options and hidden traps.
Don't panic! Taking the heavy thinking and tough decision-making out of waste management is what we do for a living, and our corporate history is full of success stories and awards that prove that we are pretty good at it.
Since going national more than 5 years ago, we have helped many satisfied clients to get a grip on their recycling and saved them a ton of money in the process. We'd be happy to add your business to the growing list! Just give us a call or visit our website for a Demo - it could be the beginning of something grand!