The amount of waste we produce every day is growing, while our planet's natural resources are getting fewer and harder to access. Luckily, technology leaders are catching up and present new solutions to tackle the issue through smart recycling and waste diversion.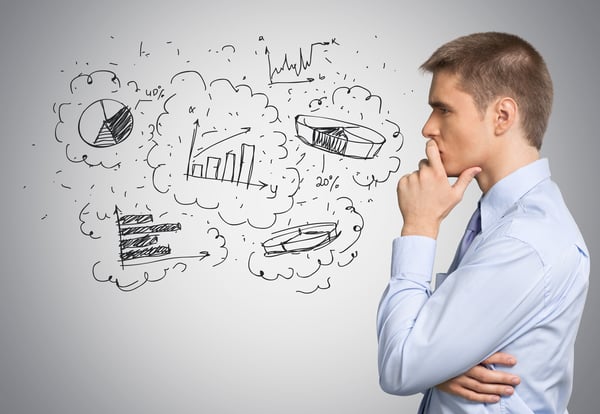 The complexity of waste management has never been so extreme. For instance, landfills are no longer considered a practical option:
Available space for landfills is running out
Landfills come with considerable environmental disadvantages
Governments and stakeholders are pushing for more sustainable practices
This means that more waste needs to be diverted from landfills through proper recycling channels and other eco-friendly ways of waste removal and management. Especially in industrial recycling, the challenge is to align sustainability with effectiveness.
Technology can play a significant role in rethinking recycling strategies and revamping waste handling and disposal systems. Below, we'll discuss some options to harness the latest technology to improve recycling and waste management:
1. Forecast Recycling Rates
You can use technology to monitor waste collection and pickup efforts. This means that you'll gain accurate stats and can make predictions for the future. For example, the RFID (radio-frequency identification) tags used on waste bins and garbage vehicles allow for tracking recyclables and seeing precisely which locations they came from.
All the data received through different technology components provide clearer recycling demographic data, which improves recycling rates. You can use the information collected for developing measures to incentivize better recycling within your business operations. Your employees and tenants will know exactly how much the are recycling and if they are improving (or maybe getting worse?).
2. Streamline Timeframes
These days, waste and garbage collection trucks are usually equipped with a tablet or mobile device that helps drivers in many different ways. Devices show pre-loaded routes and automatically connect with account updates — improving route efficiency and reducing wasted time or duplication.
RecycleSmart provides instant access to pickup schedules (regular or on call) through our web and mobile applications. No more waiting on hold or calling a call centre to find out what is getting picked up when. You can even get a reminder on your pickup day so that you can make sure bins are clear of snow or that pesky delivery truck that keeps blocking the garbage truck.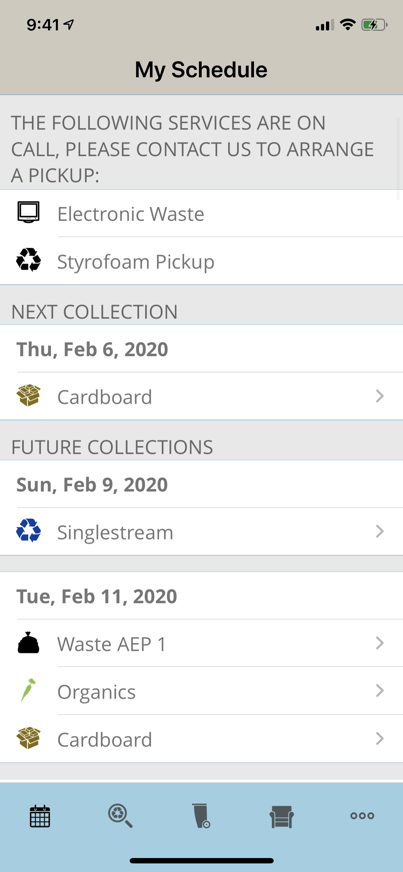 3. Improve Compliance
Harnessing the power of science and technology, the waste management industry has been able to modernize all aspects of recycling, including regulation compliance. For one, companies are trying to engineer landfills that comply with federal and state regulations and ensure sustainability.
Safety is another prime focus of most compliance work, and governments are heavily funding technology to improve overall standards. RecycleSmart recently announced a $1.7 million dollar partnership with the Canadian government to develop next generation waste and recycling sensor systems. Drivers are subjected to rigorous training at designated facilities to reduce the rate of accidents and injuries. Countless videos and websites are now available to improve safety-related awareness.
4. Reduce Complexity
Waste management companies are increasingly investing in feature-rich and customer-facing technology and automation. They leverage user-friendly mobile apps to facilitate prompt service, extra pickups and bill payment. This reduces complexity and overall costs in waste management — making it more efficient, reliable, and productive.
For example, in RecycleSmart's SmartService app, you can check recycling and waste management regulations in your area for over 40,000 items and ask the service coordinators to advise you on what item goes in what bin.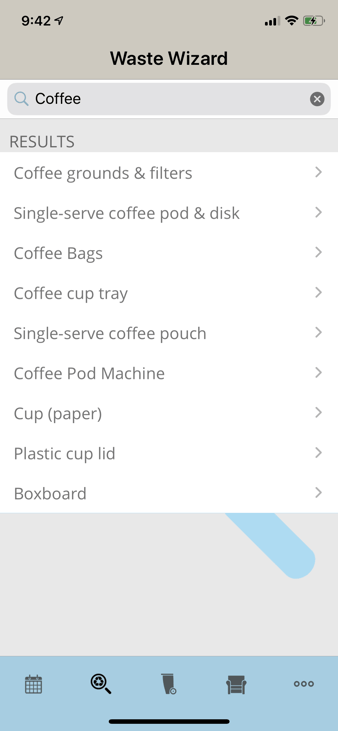 You can also request an extra pickup, book a special materials collection, or report a problem — all from your smartphone. This means no more waiting on the phone or emailing back and forth!
At RecycleSmart Solutions, we have a full suite of waste management and recycling services. If you're interested to learn more, reach out to our team, and we'll be happy to find a solution that fits your needs.