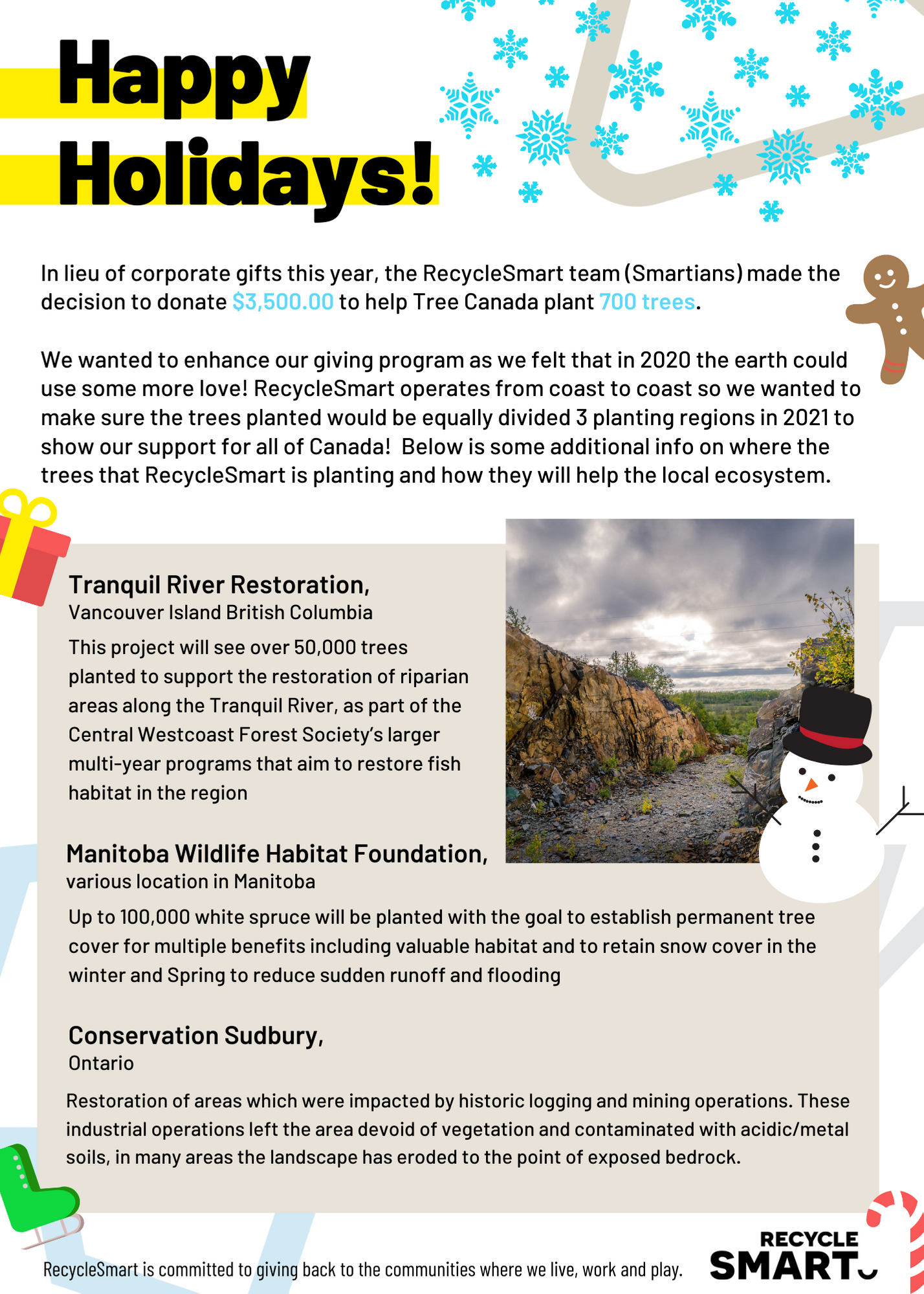 More Information Below:
In an effort to align gift giving with our core values of Sustainability and Collaboration, RecycleSmart is supporting Tree Canada with a contribution of $3,500.00 which will be used to plant 700 trees. The RecycleSmart team (aka Smartians) made the decision to enhance our giving program in lieu of corporate christmas gifts as we felt that in 2020 the earth could use some more love! Carbon pollution is a serious threat to the Earth's climate and trees are one major natural way of cleaning carbon pollution from our air, sequestering carbon (fancy word for keeping carbon in the ground) which will slow the release of carbon into the atmosphere.
The Grow Clean Air program allows Canadians to offset their carbon emissions through the planting of native trees in Canada. Whether for individuals or companies, carbon offsets (tCO2e) are calculated based on tree growth. RecycleSmart operates from coast to coast so we wanted to make sure the trees planted would be equally divided 3 planting regions in 2021 to show our support for all of Canada! Below is some additional info on where the trees that RecycleSmart is planting and how they will help the local ecosystem.

Tranquil River Restoration, Vancouver Island British Columbia
Project Description: This project will see over 50,000 trees planted to support the restoration of riparian areas along the Tranquil River, as part of the Central Westcoast Forest Society's larger multi-year programs that aim to restore fish habitat in the region.
Environmental Benefits: The trees planted will diversify and restore the native vegetation and increase long-term ecosystem stability. As part of a larger ecosystem restoration effort, the tree planting will benefit a wide range of wildlife including endangered salmon, mammals and coastal bird species.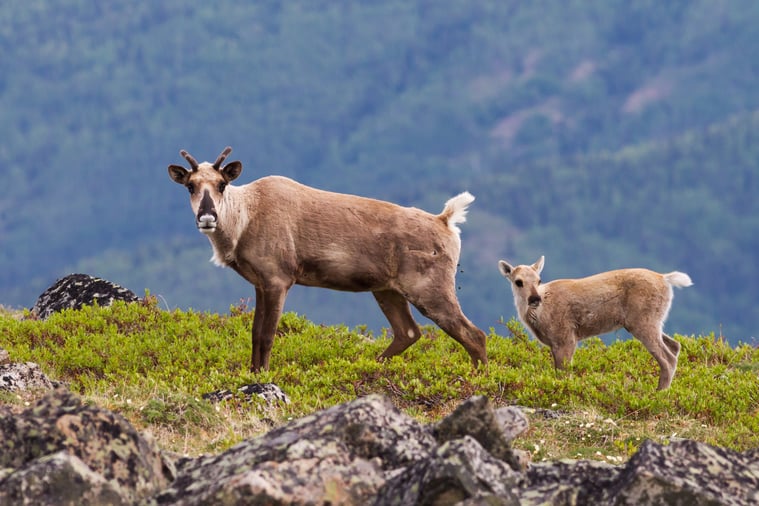 Manitoba Wildlife Habitat Foundation, various location in Manitoba
Project Description: Up to 100,000 white spruce will be planted by the Manitoba Wildlife Federation – Habitat Foundation which is a nonprofit, charitable organization established to maintain and manage upland habitats.
Environmental Benefit: The goal is to establish permanent tree cover for multiple benefits including valuable habitat and to retain snow cover in the winter and Spring to reduce sudden runoff and flooding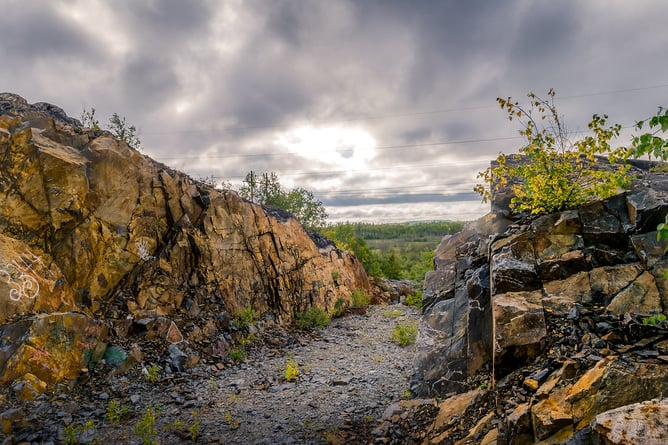 Conservation Sudbury, Ontario
Project description: Restoration of areas in and around Maley Conservation Area which were impacted by historic logging and mining operations. These industrial operations left the area devoid of vegetation and contaminated with acidic/metal soils, in many areas the landscape has eroded to the point of exposed bedrock . Planting is required to restore the ecosystem that has been all but lost due to the impacts of humans.
Environmental benefits: Support the restoration of conservation areas in and around Sudbury.
RecycleSmart is committed to giving back to the communities where we live, work and play.