Companies are modernizing every aspect of their business by rethinking how they manage their day-to-day activities. Companies who scale fast are choosing to keep internal operations simple and partnering with external vendors to streamline the delivery of the services they need to run their business.
This is happening in all departments --from accounting, information technology to legal and marketing. And now, more and more smart businesses are adding waste and recycling services to that list of services that just doesn't make sense to manage in house. The old business model of contracting directly with multiple waste and recycling vendors is being put in the recycling bin; leading companies are adopting our innovative waste under management system to save money and time, simplify invoicing and increase sustainability.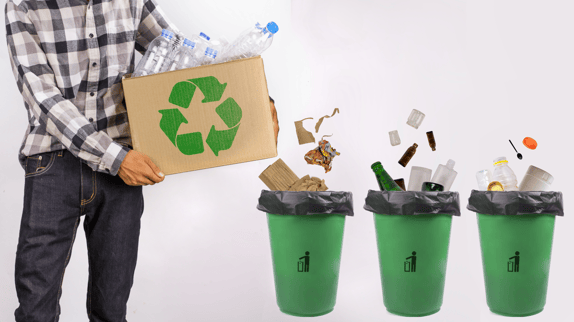 Across Canada, our proprietary tech-enabled commercial waste and recycling system:
Is used by clients in a wide range of industries such as property management, hospitality, retail and manufacturing.

Is networked with more than 200 waste and recycling vendors who service thousands of bins, dumpsters and recycling each month.

Is used at over

5,000 locations from Victoria, BC to St John's, NFLD.

Diverts

54,000 tonnes of waste from landfills every year.
Did you know that RecycleSmart can help you find solutions for all your materials including some not-so-common items such as:
Soap

Pallets

Food Rescue and Reuse

E-Waste

All types of metal

Confidential shredding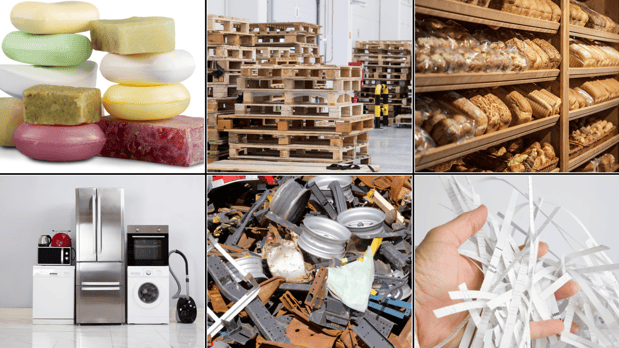 Why are Canada's leading organizations choosing to RecycleSmart?
Increase your purchasing power by joining our procurement program, get access to best-in-class vendors and up-front costs savings.

Reduce your business costs by better coordinating pick-ups with our Pello Container Sensors that can accurately report fill levels and bin capacity levels.
Track and measure sustainability efforts with our advanced cloud-based

SMART containers

to gather waste and recycling data analytics and insights.

Save time and on your overhead with all-in-one invoicing.

Your business operations more sustainable and make a positive, lasting impact on our environment with reduced greenhouses gases.
Our clients are seeing the value of a national waste under management using the RecycleSmart system. They are challenging the traditional "waste as a utility" business practice and joining RecycleSmart to unlock the powerful network of vendor partners.
Contact our business development team for a free and accurate evaluation of your current waste and recycling program, it's time to get Smart about your recycling!